← back
On My Time at University
Reflecting on the past three years of my undergraduate life.
Jul 11, 2020
Incase you didn't know, I just graduated! I can no longer call myself an 'undergraduate', and I am now hurtling towards adulthood at full speed, starting my first job in tech (remotely) in September! Exciting stuff. With everything going on at the moment, its a given that things have been a little different than I had anticipated, but nevertheless, here we are.
I wanted to reflect on my time at university, the benefits, drawbacks and opportunities, as a record for myself to look back on, and also maybe a window into the experiences of a young woman studying computer science at university in England. My experiences are not universal, or applicable to everyone's circumstances, as everyone's time at university is unique, and I simply wanted to share my own experiences. So, let me take you back to 2017.
Before Starting
I had never studied computer science or had any real experience in coding before I started and I was a little scared. I had completed some HTML & CSS courses on General Assembly Dash, tweaked some Tumblr themes, and read a lot about computer science and tech and decided it was the only subject I was interested in enough to study full time for the next 3 years. It was also a little bit daunting to know that I was about to transition from my single-sex education background to a lecture theatre dominated by boys. But, I had made up my mind and written my personal statement, so it was only up from there.
First Year
I moved into my tiny university halls room in late September 2017, and I was extremely anxious about moving away from home, but also excited for what the next 3 years had to offer me.
The work picked up pretty quickly, having to grasp some understanding of what on earth object oriented programming was, as well as some basics of operating systems and algorithms, all things that I had never come across before in my life. And brush up on some maths I had been avoiding since GCSE. Meanwhile, I made friends with fellow course-mates, and with the people living in the same accommodation building as me. I met Will, the geography student living in the room below mine, and 2 years later we are still a dream team ❤️.
When it came to lectures, there were around 100 students in each of my lectures (not everyone turned up), but more often than not, I found myself sitting alone. Not because I was avoiding people, but usually because I was SUPER early to every lecture, I hardly knew anyone, I didn't say much (I was kinda shy), and as I said the majority of the people in my lectures were men (by far, I'm talking like you can count the number of women in the room on one hand), and they tended to stick together. I did manage to make friends with a handful of good eggs though, and we stayed friends throughout the 3 years.
I learnt a LOT in first year, not just about how to survive on my own, but I also spent a lot of time trying to get my head around new concepts and all sorts of stuff I had never heard of. I actually failed my programming 1 module (I had never used visual studio, never touched the command line and never really coded before outside of courses, cut me some slack!), but because I achieved 2:1s and 1sts in all my other modules that year, I didn't have to retake it.
Second Year
Going into my second year, I started to get more involved with the tech community. Second year was when I started to get involved with Code First: Girls, volunteering with their courses at my university for both semesters that year. I also started going to conferences and tech meet-ups too (special shout out to HullStack, Tech Nottingham and Women In Tech Nottingham ❤️).
In April, I went to CatalystHack! I travelled to London alone for the first time, and met so many cool people, learnt a lot about game development, and my team and I developed an awesome little game demo focussed around encouraging more young girls to get involved with STEM subjects. Our game, Custodian, ended up winning first prize, and overall it was an amazing first experience of hackathons and game jams for me.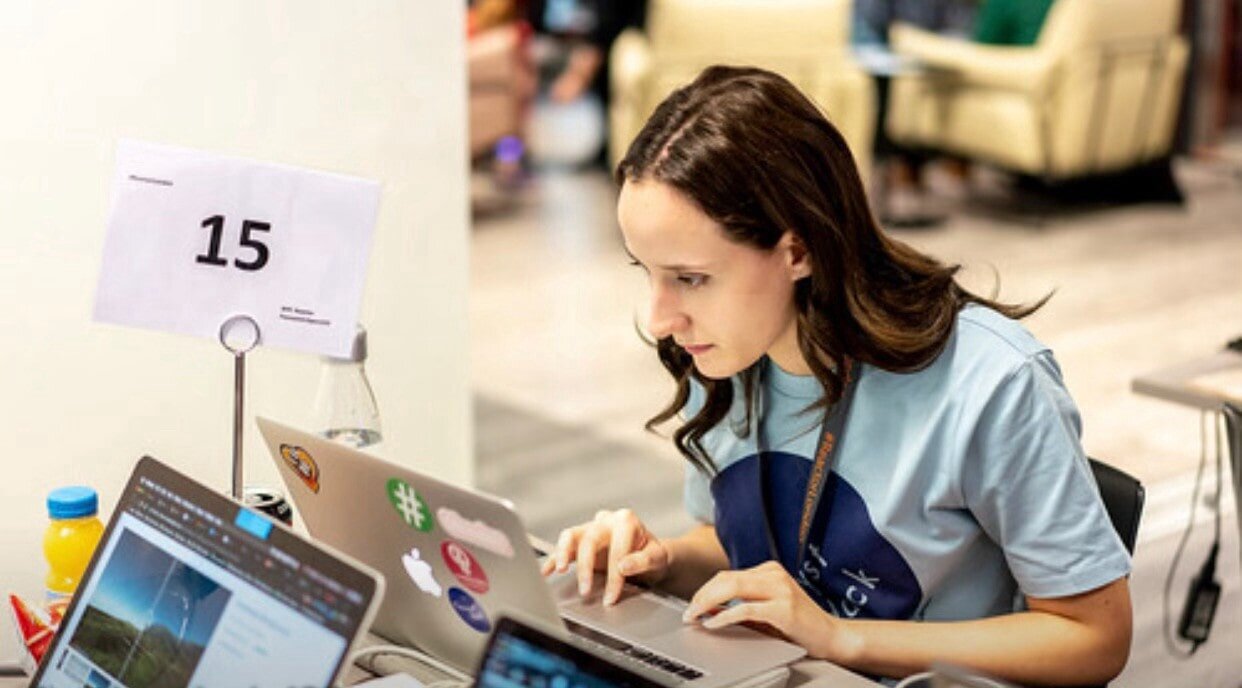 That year, I also got my head in the game and got career focused. I picked up an interest in web development, set up my own portfolio website, and even managed to set myself an internship at a Shopify plus partnered digital agency over the summer. My internship at Strawberry was great, I got to work with some awesome people on real life projects, and I gained a lot of confidence and industry experience.
Final Year
My final year was a bit of a rollercoaster. It started with the beginning of my dissertation, and being elected Vice President of the Computer Science society, and Women In STEM society. Both amazing opportunities to get more involved with projects and events with fellow students. I also became a Jisc Student Partner, and got involved with some interesting projects there too.
Very early on in the academic year, I was facd with the ordeal of graduate scheme application season. I went through a lot of effort, putting together each application, going through the process, and waiting. I learnt to deal with A LOT of rejections, and the negative thoughts that come with it. I did more practice psychometric tests than I ever thought I would have to do. I was rejected by one company, only to get an email 2 months later saying it was an accident 😅. I remember doing a video interview, and I was so nervous my heart rate hit 125 bpm as soon as I pressed the record button. I went through coding test after coding test, completing some of them better than I could have hoped, only to be rejected with no feedback. It was TOUGH. Eventually, I was invited to assessment centre, and I finally got an offer. After months of practice, nerves through the roof, and a few tears, I got what I needed. All I had to do next, was finish the year with good grades.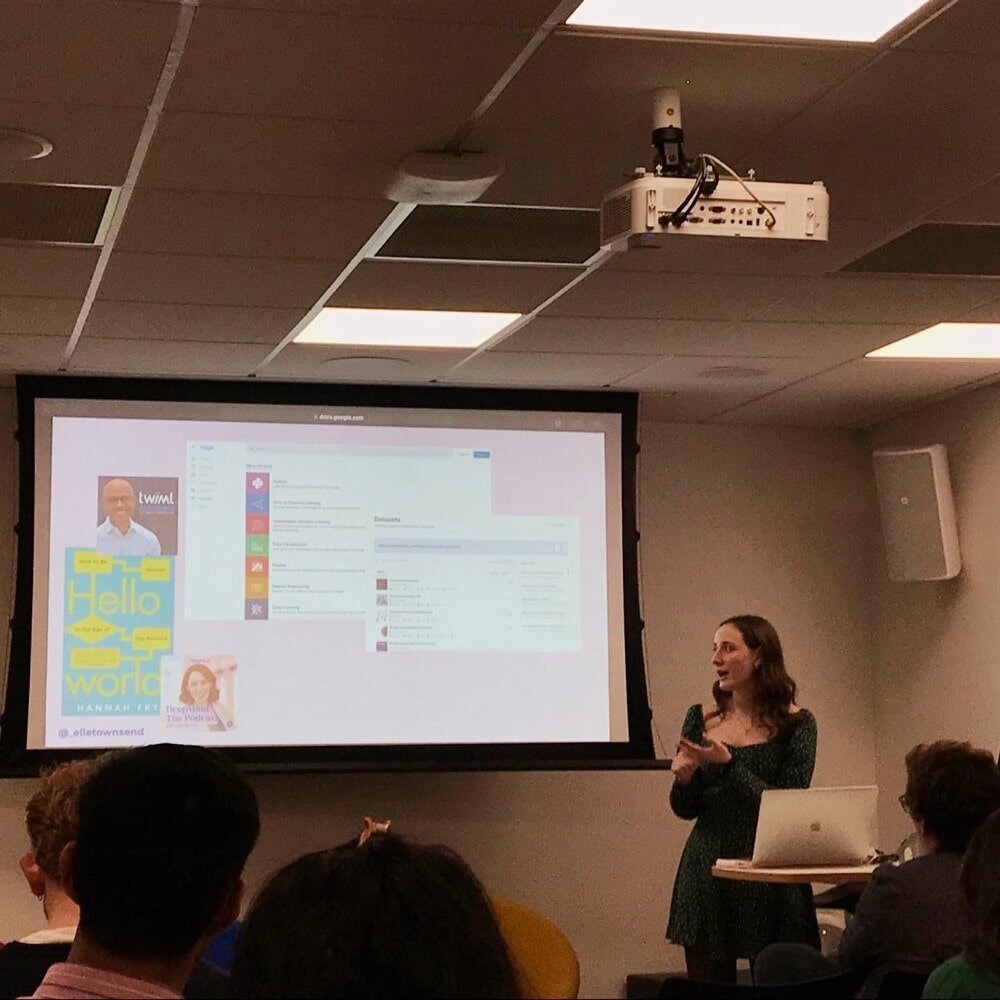 2020 was the first year I actually set myself some concrete goals to accomplish, and I made sure to hold myself accountable. One of these goals was to "Start a blog and write 1 blog post each month for 2020", and so far, I have done just that. Recently, I actually decided to up it to 2 blog posts a month! So it's safe to say that goal is going well, and I've been loving creating content like this and sharing my thoughts with those who want to listen. Another goal for 2020 was to start speaking. Originally, I had planned to "speak at 4 meet-ups/events in 2020". I spoke about A.I. at HullStack back in early March, and I was immediately hooked. I had planned to speak at 2 other events after that, but they were both cancelled due to COVID-19, so back to the drawing board on that one. The year is still young and there is hopefully still time for me to start speaking again (maybe virtually this time) and get that goal back on track.
As for actual uni work, I did a school placement for once semester (which got cut short by lockdown), and I had to finish my dissertation from home. I never thought I would be moving home from uni early, trying to catch up on online lectures and outstanding deadlines at home, all while trying to continue work on my dissertation "as normal". My final semester of university ended and felt completely disconnected from university itself. I could talk to my lecturers over video call or discord, but it's just not the same as the in-person student experience. I felt as if I would never experience what it's really like to graduate, but I was thankful that I managed to get everything done and submitted on time (more or less). The past few months have meant there have been many disruptions to what I had imagined the end to my final year of university would be like, including not actually 'graduating' in person (we are now having an online ceremony over video call, which should be interesting). However, I am thankful to be safe at home, waiting for my final grade to be released.
On reflection, the one thing I wish I could have said to my past self back in the summer of 2019 (aside from warning myself about the trainwreck that is 2020 march — now), would be to stop comparing yourself to others. You are you and that is enough. Keep doing what you're doing and don't get yourself caught up in trying to be someone you're not. I know that now and I wish I could have taught my 2nd/3rd year self that too.
Conclusions
Come to think of it, my time at university was like a flash before my eyes. It was over before I even knew it, and now I am jumping into the real world and hitting the ground running.
The graduating class of 2020 will not have it easy, coming straight out of university into a global pandemic and a recession, but we can do it and we will only be stronger for it. My final words are, if you ever see a CV with "graduated June / July 2020", spare a moment to think about what that means for them.